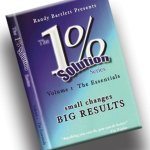 Original Volume 1 DVD – $19 with FREE SHIPPING!

(US only.  No international orders.)
(This DVD will be a previously viewed DVD, in the original cover, but opened and viewed.)

Here's an incredible offer – The original 1% Solution – The Essentials, the one that started the revolution, for only $19.   In 2015, we created the 2.0 Remix version, with all updated videos and new chapters, but the original DVD is still a treasured and valuable addition to any DJ library.  DJs all over the world loved this DJ and paid $99 for it, but now, while supplies last, you can get this DVD for just $19!   Give it to a fellow DJ who needs a friendly boost in the right direction or if you're just starting out and on a limited budget, or want to test the waters of The 1% Solution, here's a great way to learn more to earn more.  We reserve the right to end this sale at any time when supplies end.