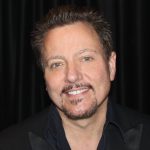 Good evening Randy,
Tonight was my 4th wedding for May.  I really don't know how to tell you how happy I am.  In addition to being a 1% Parts 1&2 student, I also attended Mark & Rebecca's workshop in CT last August.
Clients and guests in this market are like, "We've NEVER seen a DJ do what you did tonight, the intros, the story of how they met, everything you did was awesome. How far will you travel?"  Or, "I wish I had known about you when I got married."
Or how about a very high-end banquet hall here, on my first visit last weekend asking ME for a business card and telling ME she's adding me to their preferred vendor list–they only have two other DJ's on their list!  Or how about a wedding guest list made up of mostly New Yorkers at a reception in Easton, PA, where one of the guests comes up to me and says, "You know, I owned a catering hall for 22 years and saw a lot of you guys, but the way you introduced them and told that story about them, I've never seen anyone do that, you're the best."
My client said to me tonight,  "We would never have dreamed any DJ could do the job you did.  We can't thank you enough and will never forget this day."
Dude, I am beside myself.  I've been a little surprised at the amount of prep time and client consultation time involved, but it has been worth EVERY SECOND.  Of the 19 weddings I have between now and August, most of those were booked at my old rate, but why waste time?
Thank you again for your valuable training material.  I know that will continue to provide the personal and financial rewards that have been so elusive up until now.
---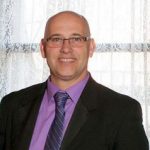 Randy
Thank you for the seminar in Chicago.  This makes a BIG difference in the way I approach my new customers.
This past weekend I used one part of the love story.  I used this as the couple were introduced to the dance floor for their first dance.  What a difference this made to them and their guests.
Two phone calls today from their guests who were engaged.  Your program has already paid for itself.  Thank you.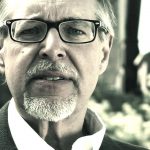 "Proven presentation skill to make your performance sparkle with professionalism and boost referrals, sweetly topped with Bartlett's entertaining sense of self-deprecating humor."
-Bob Lindquist, Editor, Mobile Beat Magazine & author of Spinnin' 2000
---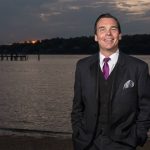 "I've seen Randy speak at countless DJ expos across our country. His message is simple, concise and most importantly beneficial to anyone in the Mobile DJ business. This DVD captures that message and allows you to share it with your staff and reinforce it over and over again. If you strive to be the very best DJ, emcee, or entertainer, Randy's 1% Solution is a must have!"
-Mike Walter-Elite Entertainment-New Jersey,
Producer -PHDJ Workshop, Keys To A Great DJ & MC Performance,
Author – Ten Things You Can Do To Have A Better Day
---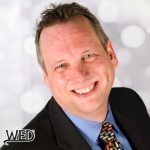 "The 1% Solution will teach you how to deliver DJ performances that are 110% better! Randy's insights have directly contributed to improving my own DJ performances! I thought I was a top notch DJ…until I watched this DVD! It's amazing how simple changes can create dramatically improved results! Ground-breaking concepts just can't be this simple! This DVD is a must-see for every Professional Mobile DJ! Randy did a great job condensing many many years of experience in just an hour of instruction and ideas. What a great way to learn from a master. This DVD is jam-packed with real-life examples that will change your performance for the better!"  Thanks, Randy
-Peter Merry – Merry Weddings, Author – The Best Wedding Reception…EVER!  Founder – WED Guild, DJ Coach, Producer – The Professional Process
---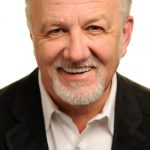 "As usual for Randy, IT WAS INCREDIBLE. I viewed the DVD on Monday night, Was ecstatic at what I learned. I found 20 things in my CURRENT performance that I could improve. I saw in his examples the difference subtle changes could make."
-DJ Dr. Drax-California/Arizona.   President, American Disc Jockey Association.