The Level 1 Workshop
The Level 1 Workshop concentrates on your welcoming announcement,
teaching you ideas and techniques that

will allow you to own the room, to generate genuine excitement and enthusiasm, applause and cheers within seconds of turning on the microphone. You'll leave this Workshop with the skills to overcome any of the obstacles you may encounter, from bad logistics to difficult crowds.

The Level 2 Workshop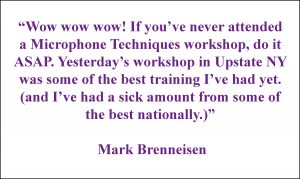 The Level 2 Workshop requires previous attendance at Level 1 workshop, being a Wedding Entertainment Director® or prior approval from Randy Bartlett.  This Workshop will focus on the rest of the wedding reception announcements, including spotlight dances, meal service, bouquet and garter, finale and more.